Experience + Foresight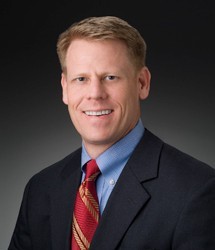 Scott W. Fordham
Chief Executive Officer & Director
Scott W. Fordham is chief executive officer and director of TIER REIT, Inc. Mr. Fordham has over 25 years of experience in commercial real estate with an emphasis on strategy, transactions, corporate finance, and capital markets.
In May 2008, Mr. Fordham joined TIER REIT's management team, and has served as chief executive officer and director of TIER REIT since 2014. Mr. Fordham previously served as our president from 2013 until February 2018. Prior to joining TIER REIT, Mr. Fordham was an executive with Prentiss Properties Trust, a publicly-traded REIT, and its successor, Brandywine Realty Trust (NYSE: BDN), along with Apartment Investment and Management Company (NYSE: AIV).
Mr. Fordham earned a bachelor of business administration from Baylor University, and is a member of the National Association of Real Estate Investment Trusts (NAREIT) and other professional and charitable organizations.